Welcome to Pearl's World of Pooh!!
These pages are best viewed using Netscape. Welcome to my home page..Please wait while this site loads.These pages are dedicated to my son Alec. These pages are continually under construction, so please bookmark and come back often. There are many things to do here so please take your time and click around. Also, if you take any of my images please E-mail and inform me of this and also please include a link back to my page using the banner at the bottom of this page. Thank you and hope you enjoy.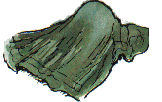 Graphics
Send an E-card!!

Pooh's Reading Room!!

My Awards Page!!

Links

Webrings

My Cyber Pets!
About my Baby!

Need to reach me? Send me E-mail!


Remember to bookmark these pages cause there is much more to come!!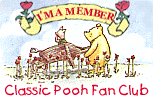 National Center for Missing and Exploited Children

You are the

person to visit this page!